5 Unexpected Businesses to Take on the Road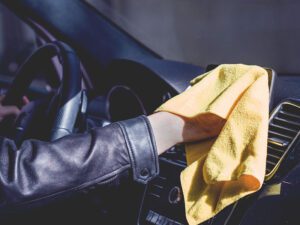 As many people are beginning to return to their regular commute, the auto detailing industry is expected to see 5.3% growth in 2021. After a year of sitting idle in the driveway, vehicle maintenance is a necessity. 
Although more drivers are expected to get back on the road, consumers have adjusted to a "new normal." Convenience is now king. Saving your patrons a trip to the shop and instead bringing the experience directly to them can create high demand and increase brand recognition. 
Be sure to stock any necessary cleaning solutions and equipment, focusing on which suite of services your patrons would most invest in. Be sure to store any cleaning supplies and/or hazardous chemicals in safely sealed containers and storage areas.
When you're hired to curate the perfect event, decor and inventory are the most important deliverables for your clients. Frequently requested items, depending on the event, include balloon or floral arrangements, seating/tables, linens, tenting, etc. In addition to transporting these items, it is also your responsibility to take care of all of the equipment required for setup and teardown, such as power tools, helium tanks, hand trucks, staff and more.
Even if you have an office space to keep these larger items and tools, a proper vehicle is necessary to safely haul them to and from your job sites. With proper storage, climate control, and power systems, you will be able to safely transport yourself and party supplies from job to job comfortably and efficiently.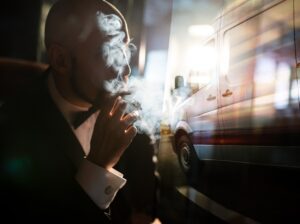 Purchasing quality cigars is easy, but finding the right company and location to enjoy it with can be tricky. Non-smokers don't want to feel smothered by the smell, but cigar-lovers crave a comfortable environment to unwind without judgement. Enter: The Cigar Lounge.  
The benefits to taking your cigar lounge mobile are endless. Consumers crave unique, private experiences, which is exactly what you can deliver with the right solutions. Upfit your van with surround sound speakers, ambient lighting, and relaxing, plush leather seating, and you are ready for small groups or parties to enjoy. If patrons have their own, outdoor space to lounge in, the van may double as a showroom and purchase center.
Cigars must be stored in a temperature and humidity controlled environment. Upfitting your van with proper humidors and storage devices will ensure cigar stock remains fresh and in perfect condition on the road.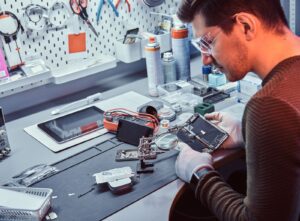 If you've experienced scratches or cracks on your mobile device, you know the urgency that comes with getting it fixed. For those technologically-savvy, a mobile phone repair business is the perfect opportunity to provide an increasingly necessary service to people from the comfort of their own homes.
There's no need to spend money on a retail location when all the job requires is a few parts, tools, and a workspace. Some basics to get you started include screwdrivers, spudgers, scissors, and tweezers. Be sure to invest in quality parts to ensure customer satisfaction and you're ready to go mobile.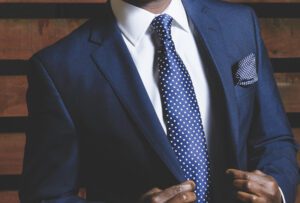 While the transportation industry may appear highly competitive at first glance, there will always be a market for bigger, better, and bolder. Luxury driving experiences are the wave of the future, with a fully upfitted van, edging out competition is a snap. If run successfully, you can even expand your fleet, along with your client base, in no time.
Whether traveling for business or pleasure, consumers are always looking for amenities including refrigerator access with complimentary snacks and beverages, reliable WiFi, entertainment access (TV, sound or gaming system), office space, or comfy sleeping arrangements. Outsourcing adds even more available options including catering, bartendending, DJing or more by request.