At EVO Upfitting, we know how important your work vehicles are. A functional design in your vehicle can make all the difference when it comes to getting the job done right. Whether you need a few basic accessories or a complete upfit, our crew can get the job done right.
Racks & Shelving
We supply storage systems for vans, box trucks and utility trucks that are both utilitarian and durable. Our team will work with you to determine the best product and configuration for your particular needs.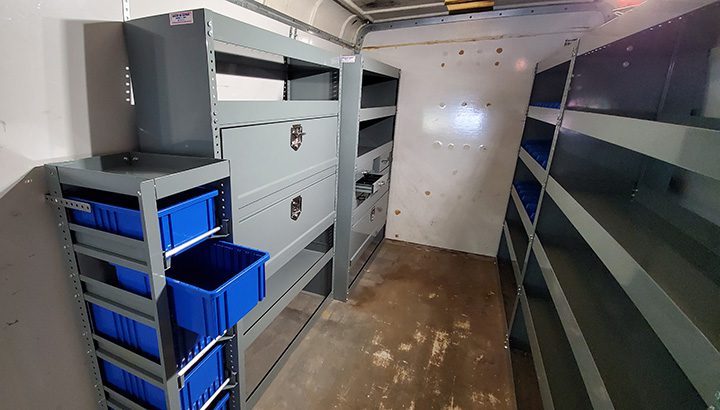 Roof Racks
Make use of the extra space on your van's roof with our versatile roof racks. Capable of carrying extra cargo, tools, ladders, etc. our roof racks give your vehicle extra versatility without sacrificing interior space.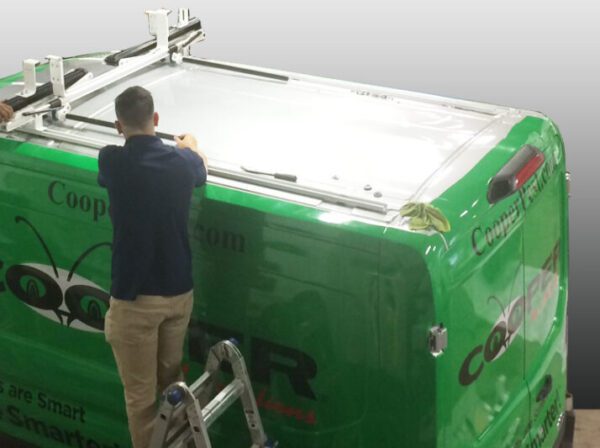 Custom Storage
Have a specific storage requirement that can't be met with premade kits? We can custom build shelving and cabinets to your specs. Our in-house graphics capabilities also allow us to match your company branding to a T.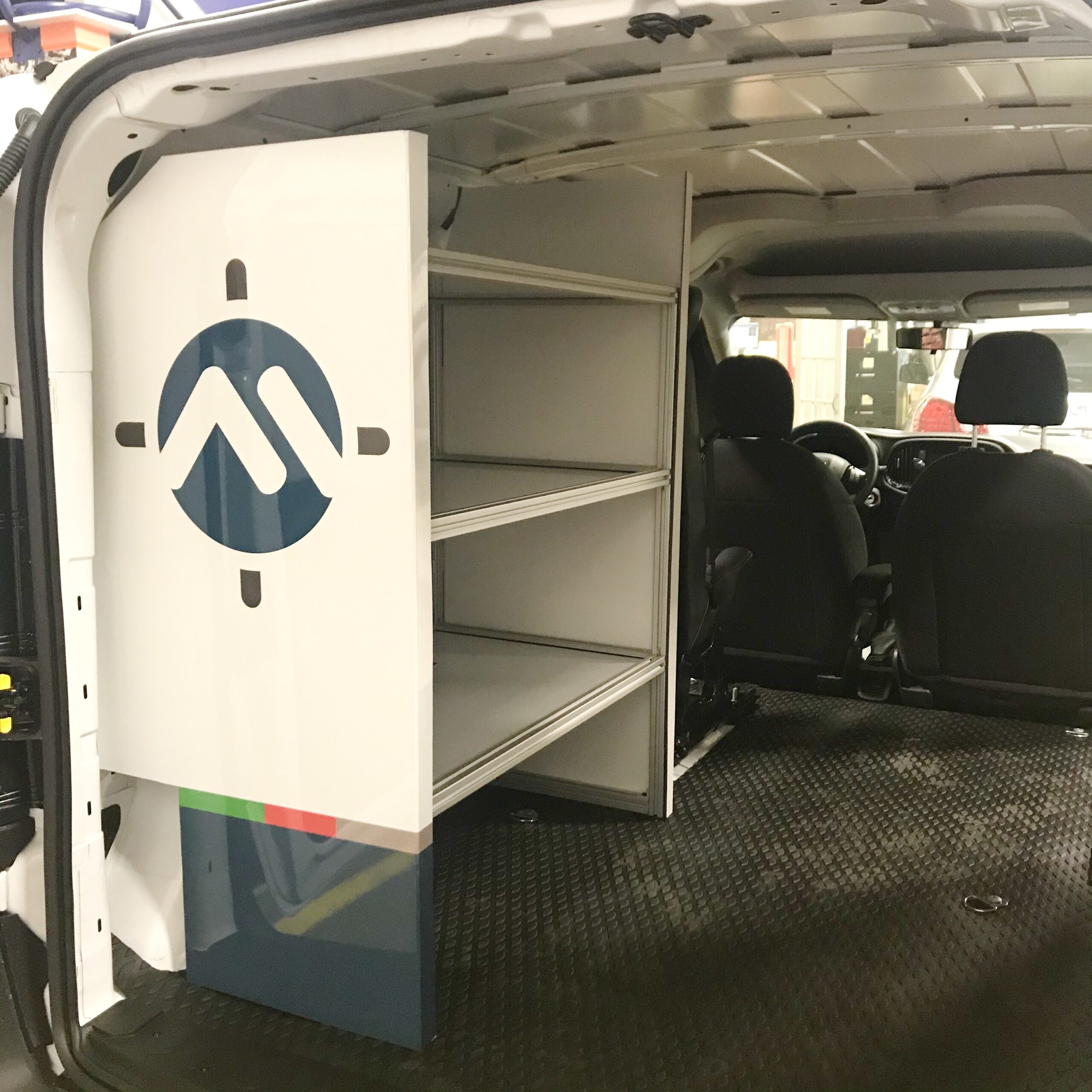 Floors & Walls
Your work truck or van is your mobile office, toolbox, warehouse and billboard. Protect it from the inside out with Welfit™ cargo liners.
Welfit™ cargo liners are engineered for maximum durability to prevent denting, preserving your vehicle's paint and exterior graphics from the inside out. These cargo liners
have zero moisture absorption to eliminate rotting, and are designed for sound dampening to reduce road noise, creating an improved
driving experience.