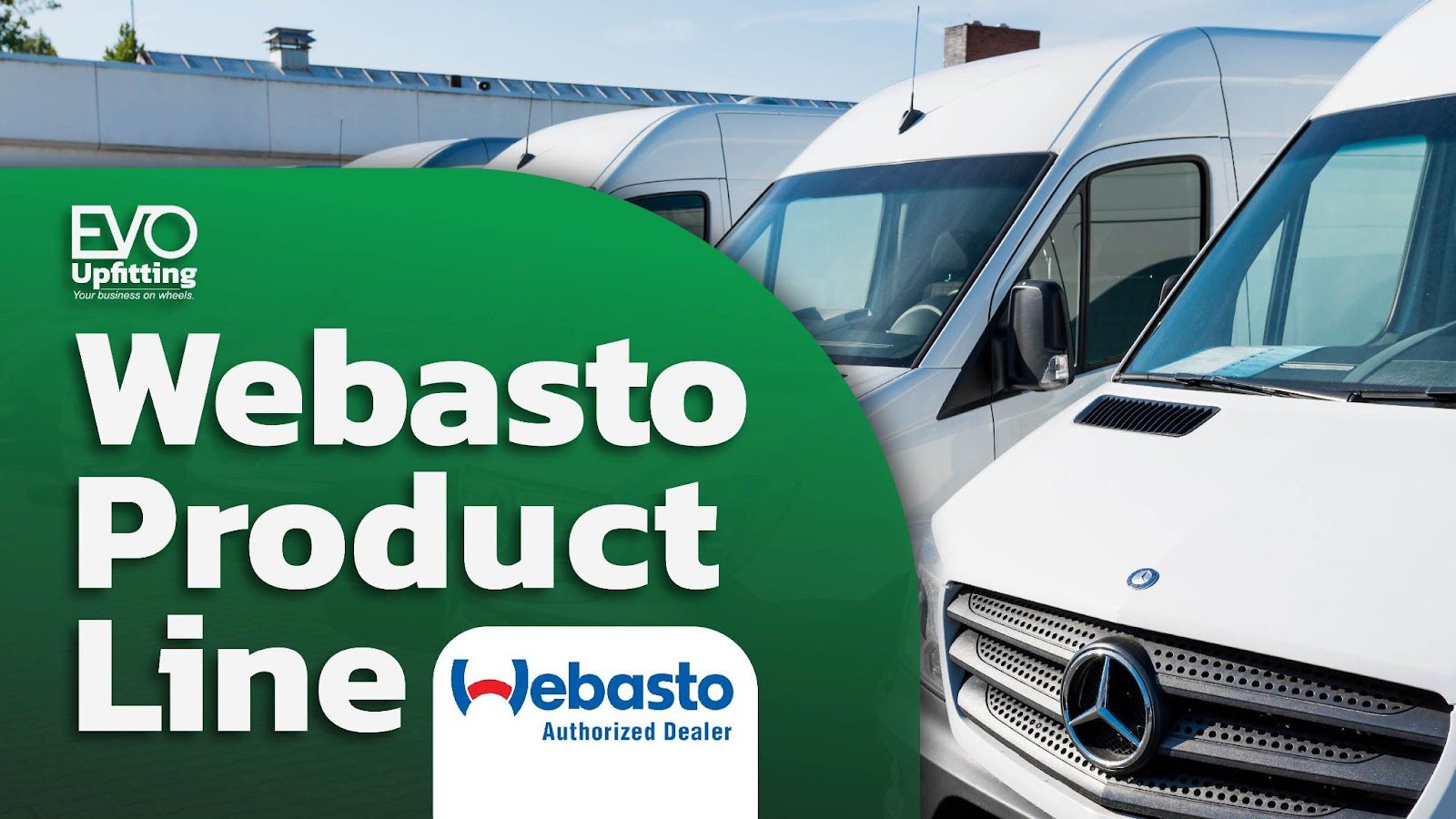 Webasto, family-owned since 1901, is a global producer of heating and cooling systems, as well as a variety of other vehicle technologies for the mobility of tomorrow.
EVO Upfitting is proud to be a Webasto Authorized Dealer, offering energy-efficient auxiliary heating and cooling systems with all our van builds, as well as for a standalone upgrade.
Heating
Webasto develops and produces two kinds of heating systems: Flexible Air Heaters and Efficient Water Heaters. EVO can help you find and install the appropriate solution for your company, large or small.
Heating solutions from Webasto make your vehicle comfortable and provide efficient working conditions even at extreme outdoor temperatures. Frosty interior, ice on the windows, poor visibility? All a thing of the past! We'll even ensure you have a warm cabin and warm water for your coldest winter adventures.
Cooling
Webasto's range of high-performance air-conditioning systems can accommodate a variety of industries and special transport requirements, so you're comfortable wherever you are.
Whether you haul fresh produce, temperature-sensitive medication, or comfort-focused passengers, Webasto's product line can provide tailor-made solutions for any purpose. A well-cooled workplace means more safety for you! Read more about Webasto's:
EVO's comprehensive range of services paired with Webasto's inclusive solutions will allow your Mobile Business to meet every challenge it faces. Contact us to find out how a mobile office or storefront could be in your near future.