Times are changing, and the way we buy from retail establishments is no exception. In an age of instant gratification, customers are used to getting what they want, when they want it. As online shopping continues to grow, how can retail brick-and-mortar locations compete?
By taking the store on the road, of course! Giving customers the option of shopping at a wide variety of events, specific areas of town, or even their own homes is something truly unique- and saught after. Even if the brick-and-mortar location stays intact, the mobile store can bring your offerings to a much wider audience.
Case Study:
"The Gypset" Mobile Boutique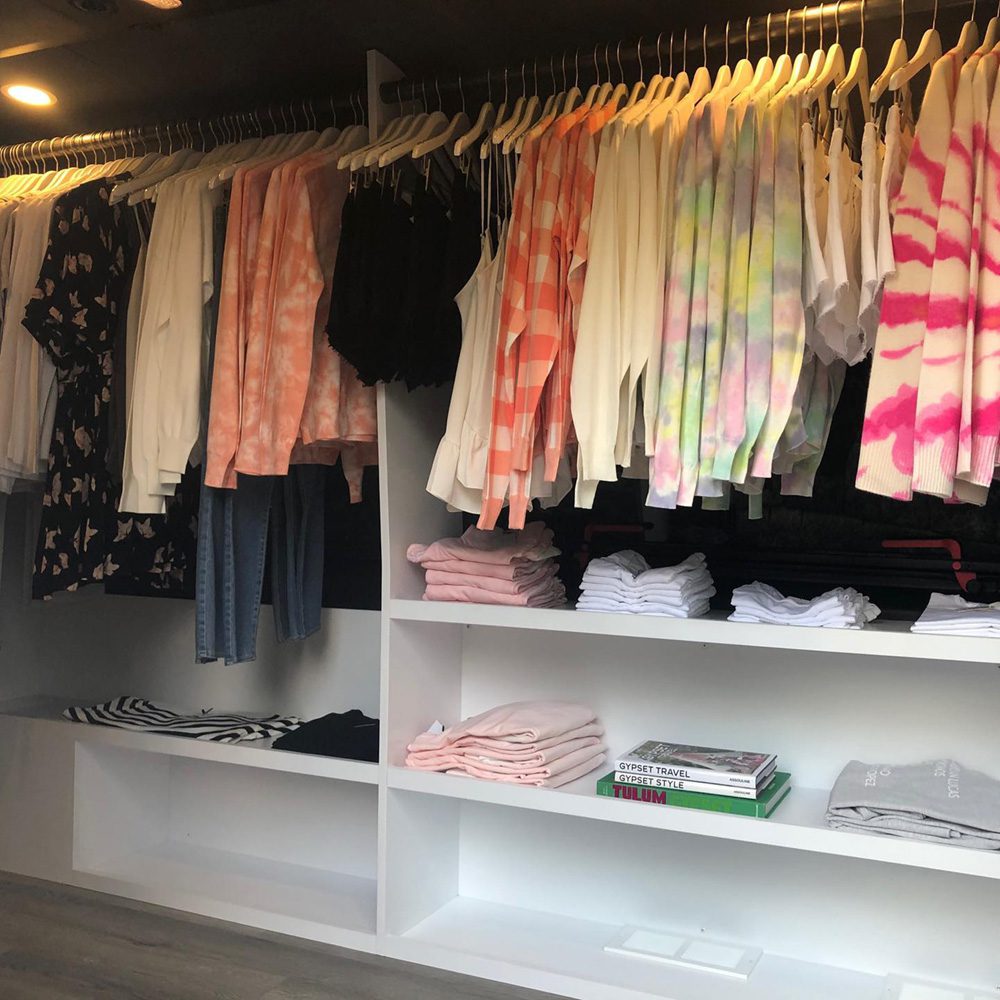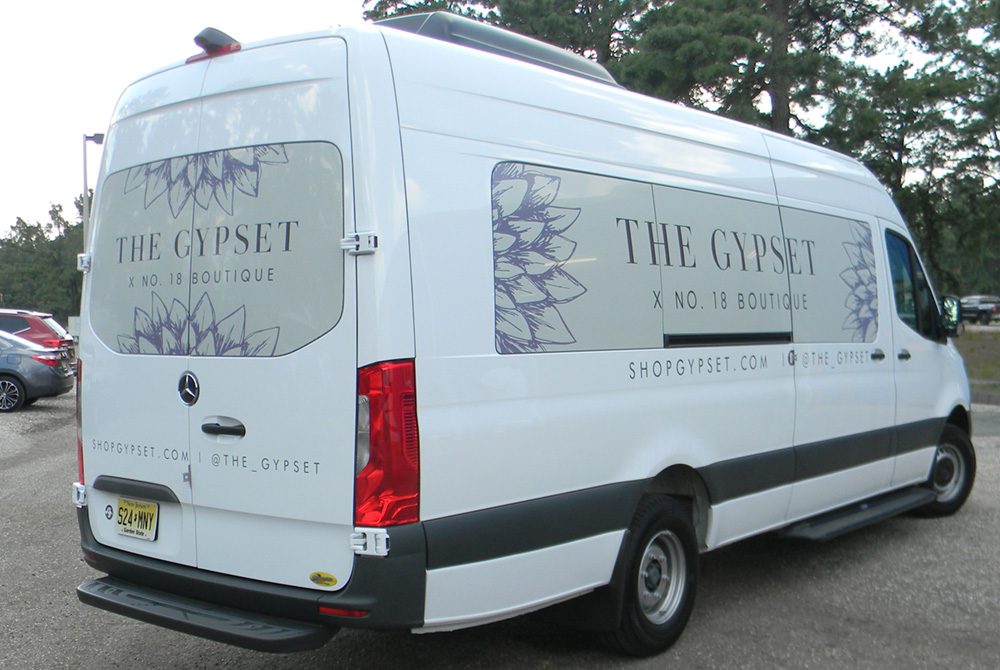 In this example, our client needed a way to bring high end fashion directly to their customers. The solution was a Mercedes Sprinter, complete with custom shelving and cabinets, extra power for a clothes steamer, and a desk for processing sales right inside the van.
Custom ceiling lights and flooring finish out the polished look.
Once stocked and ready for business, the van functions as a mini boutique complete with full length changing room mirror.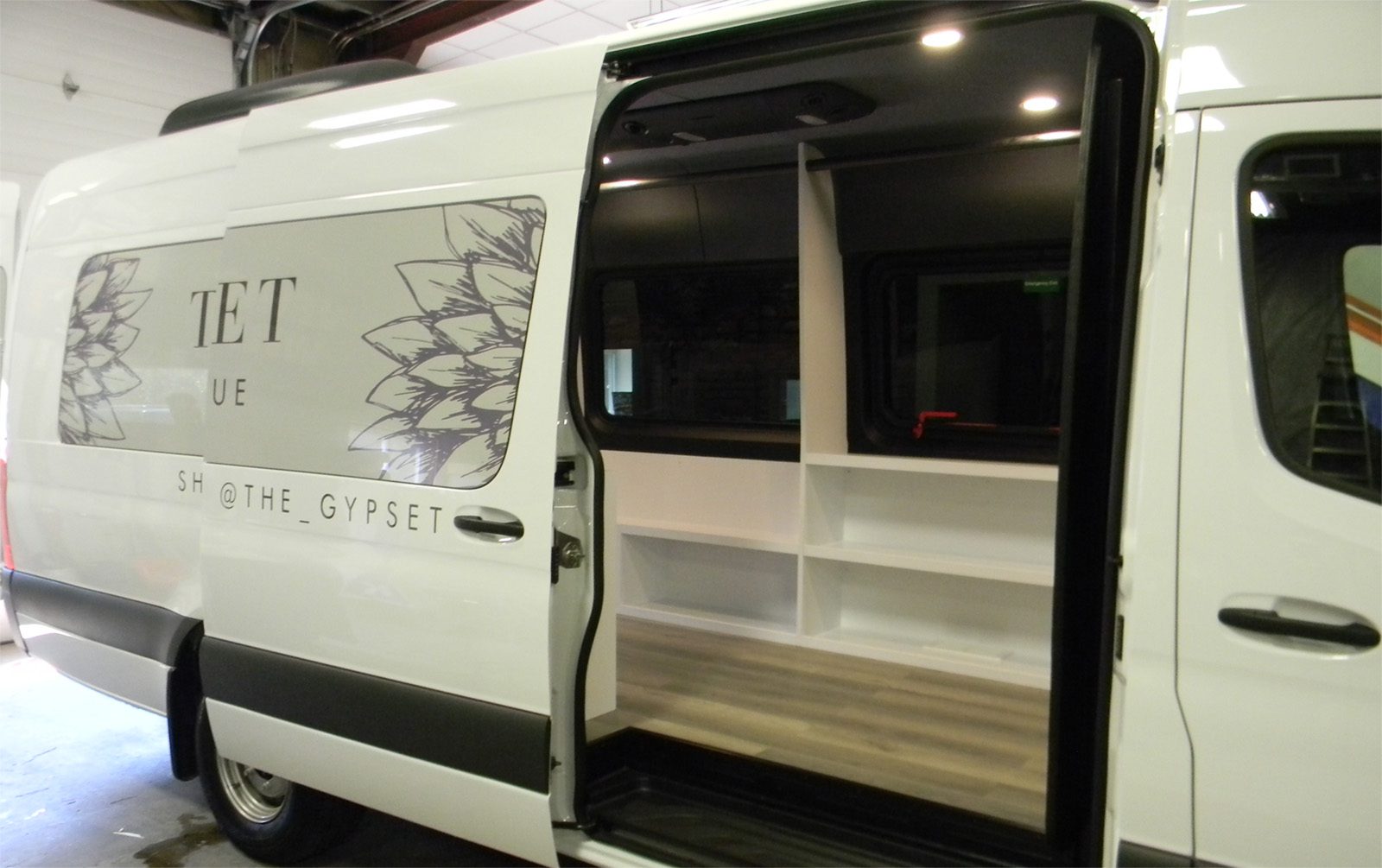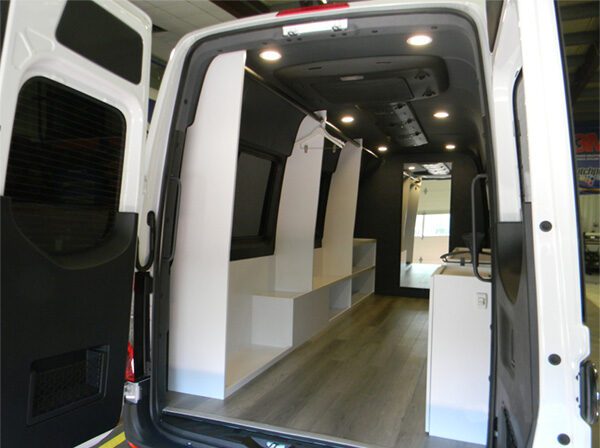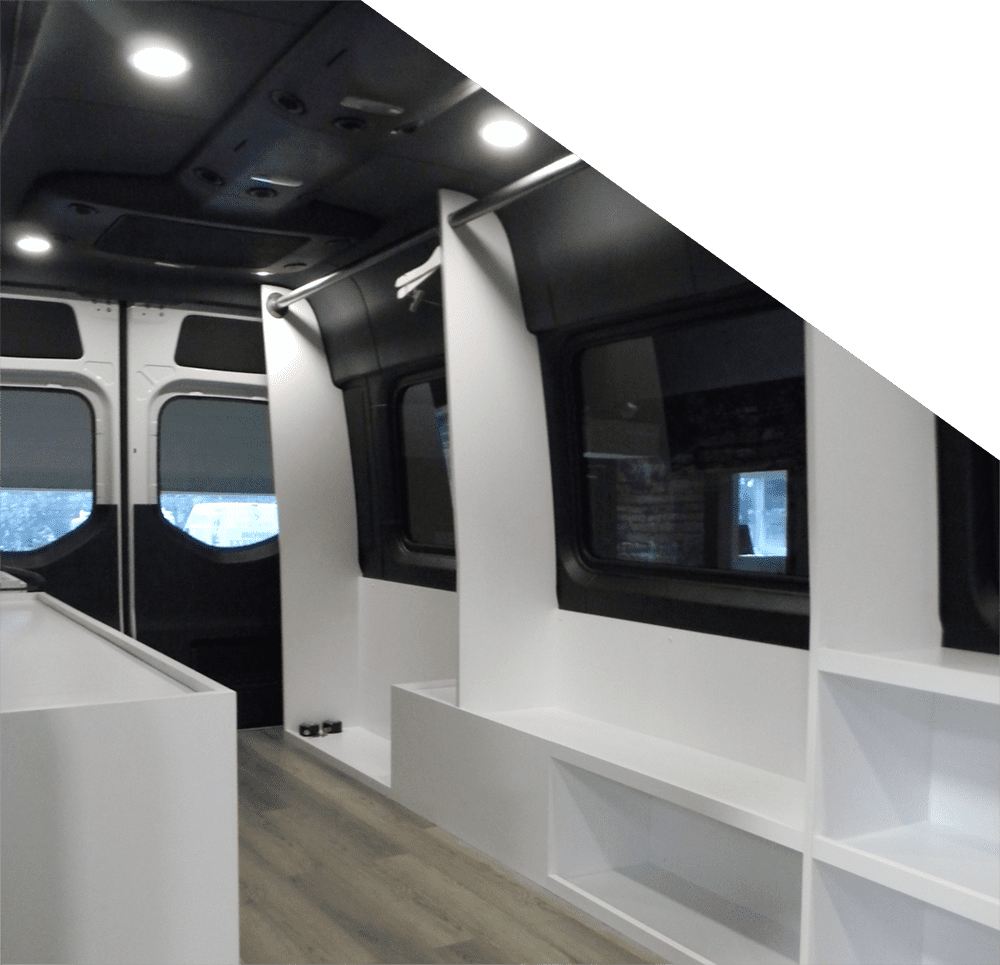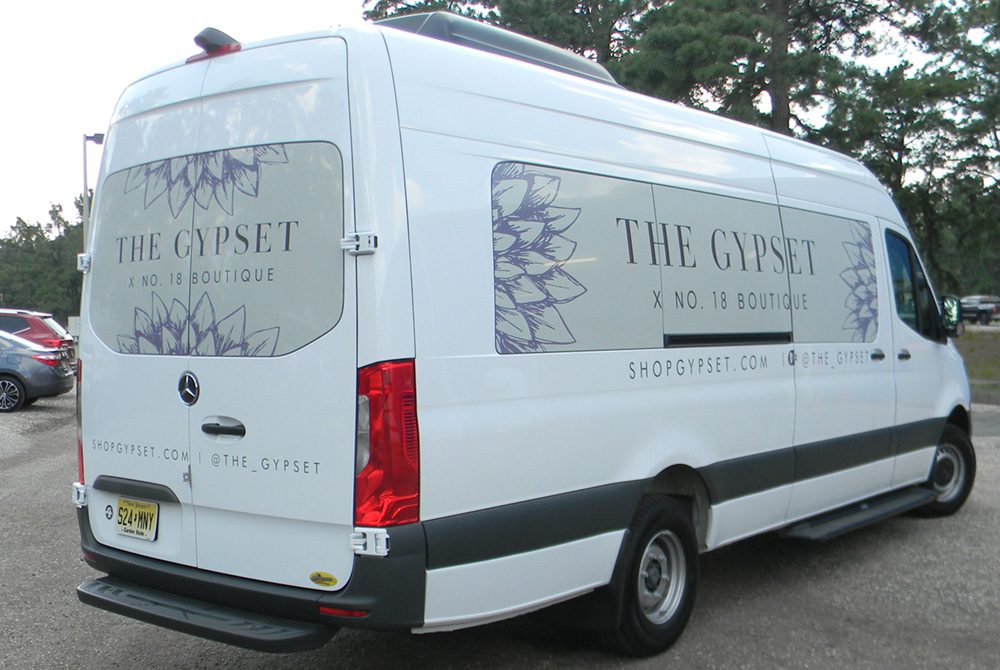 There are an endless variety of retail businesses that can be converted to a mobile storefront. We're open to discussing any build idea- start with our modular options, or go completely custom.